(OAKVILLE, ON, Dec. 19, 2014) – The Islamic Circle of North America Canada severely condemns the senseless and brutal attack on a school in Peshawar, Pakistan which killed 141 individuals, 132 of them children, and injured 124 others.
We also condemn atrocities In other places of the world where Innocent people are being killed as reported in the various news reports on a daily basis. Killing and terrorizing innocent people and the destruction of property are not condoned by Islam.
ICNA Canada expresses its deepest sorrow and condolences to the families of the deceased and the wounded. It is a day of anguish and grief for the Pakistani people, who have been victim to more than fifteen terrorist attacks this year alone.
"Our hearts and sincere prayers are with the families and loved ones of the deceased and wounded. We ask Allah (SWT) to give those passed away in these attacks the highest place in Jannah and give their families Sabr and patience (Aameen)"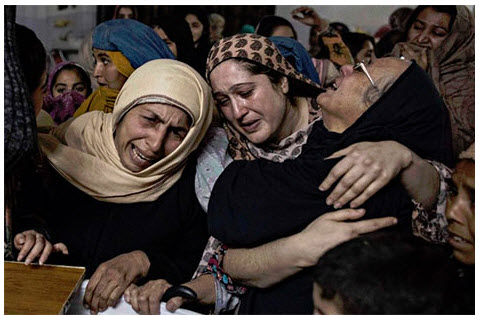 The Islamic Circle of North America Canada is a leading Canadian Muslim organization dedicated to the betterment of society through the application of Islamic values. Since 1970's, ICNA Canada has worked to build relations between communities by devoting itself to education, outreach, social services and relief efforts.