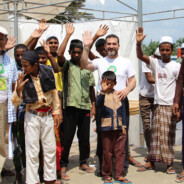 The delegation of ICNA Relief Canada comprised of Br. Tahir Alvi (Board Member) and Br. Shaukat Hussain (Executive Director) arrived at the Burmese refugee camps in Langsa, Aceh on July 8, 2015. There were more than 1,700 people in these camps. They were previously stranded on boats for months and were recently rescued by the local fishermen. This trip was planned to serve the most ignored Rohingya community, as well as to monitor the projects/programs being implemented through our local partners in Indonesia and Burma. With the help of local...
read more
With the recent tragic incidents of Boston bombing and failed plot to sabotage Via Rail, it has raised serious concerns for Canadians in general, and Muslim Community in particular. On one side we are concerned with safety of all Canadians while on the other side hate crimes against Muslim community in North America are on the rise. After these incidents, whether it be a Muslim lady doctor who was punched on her face on a street in the US, or a Hijab wearing Muslim lady in Toronto who was spit on her face are alarming for any peace loving...
read more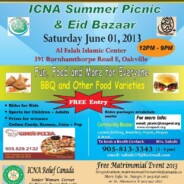 For telephone inquiries and registration for Matrimonial Services please contact: sister Humaira 905-997-1827    email humaira.bashir@hotmail.com sister Nargis     905-858 1067    ...
read more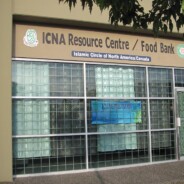 Alhamdulilah another branch has sprung in most western part of canada, Vancouver BC  this summer. Inauguration ceremony was held for the ICNA Community Resource Centre in Vancouver British Columbia.  May Allah accept the efforts of the local brothers and make the centre beneficial for humanity…aameen Representative from Local Muslim organizations ( British Colombia Muslim Assosiciation, MAC and MSA)  were invited. Over forty brothers and youth attended the inaugural program. Highlight of the program was a presentation about ICNA...
read more
ICNA Calgary Fund Raising 2012 was a big success due to community involvement.
read more