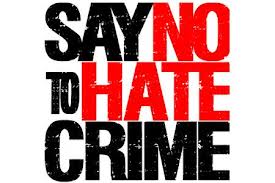 With the recent tragic incidents of Boston bombing and failed plot to sabotage Via Rail, it has raised serious concerns for Canadians in general, and Muslim Community in particular.
On one side we are concerned with safety of all Canadians while on the other side hate crimes against Muslim community in North America are on the rise.
After these incidents, whether it be a Muslim lady doctor who was punched on her face on a street in the US, or a Hijab wearing Muslim lady in Toronto who was spit on her face are alarming for any peace loving citizen.
Al-Falah Islamic Centre in Oakville is hosting a town-hall meeting with RCMP, Halton Police, Federal, Provincial, and City representatives to have an open discussion and address the concerns to how to curb any situation of violence against humanity and to counter hate crimes.
The town-hall meeting will held on
Friday May 10, 2013 at 7:00pm at Al-Falah Islamic Centre (391 Burnhamthorpe Rd E, Oakville).
Dinner will be served at the end of the program, after Maghrib prayer.
Please come with your families and be part of the process we call 'TOGETHER WE STAND".