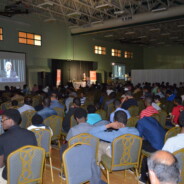 By the Grace of Allah SWT, ICNA Western Region's Carry the Light Conference was a Hugh success. The conference was on September 21, 2013.  Inter Masajid Shoora of Edmonton supported this conference. A large number of Youths attended the conference.  It was a beautiful day to see many people belonging to different races and colors attending the conference to listen to scholars who have spent many years of their life to understand and spread the light of Islam. ICNA Canada President Brother Abdul Wadud also addressed the...
read more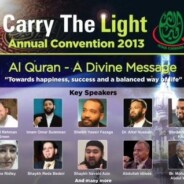 This year's theme for Carry The Light Convention (August 24 – 25, 2013, at International Center 6900 Airport Road Mississauga Ontario Canada) is: Al Quran – A Divine Message "Towards happiness, success and balanced way of life" Carry The Light convention is an annual event organized by Islamic Circle of North America (ICNA) Canada Eastern Region. It is aimed at inspiring Muslims to implement the true spirit of Islam in their lives and invite others towards the universal message of Islam. The convention is...
read more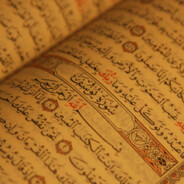 The Quran is the holy book which Muslims recite and turn to for guidance in all aspects of their life. It is the last testament in a series of divine revelations from God. It comprises the unaltered and direct words of God, revealed through the Angel Gabriel, to the final Prophet, Muhammad (pbuh)1 some 1400 years ago. Islam is a continuation of the teachings of previous Prophets, such as Noah, Abraham, David, Moses and Jesus (peace be upon them all), some of whom were also given divine books. Muslims believe that the key message brought by...
read more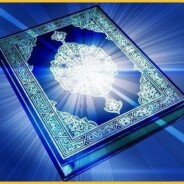 Miracle of Allah and Final Testament to Humankind "The Qur'an: literally, "that which is often recited." A web of rhythm and meaning, the words of which throb through Muslim worship and which, at every point in the believer's life , break surface, sanctifying existence with the scent of eternity." [Abdul Wadod Shalabi in "Islam – Religion of Life"] The Qur'an represents the fountainhead of Divine guidance for every Muslim. Its revelation to the Prophet Muhammad (peace be upon him), and his practical...
read more